I was reading this article today:
TLDR: the way our eyes look at things, users see the terminal area or the bottom right corner of a rectangle/square the most. The diagram attached shows how we do this. It's a familiar pattern; I instantly remember it from my DM days. That was where we put CTA's on 2 page spreads an' that as it converted better.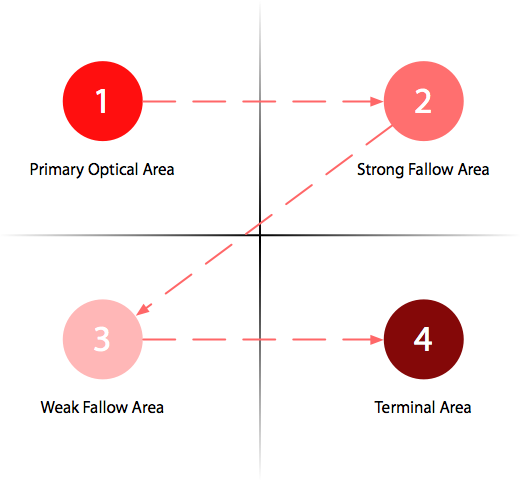 Anyways, was just perusing the apple site and noticed their product pages now have a persistent window footer with the CTA in the terminal area. I assume the CTA would be appropriately coloured in blue or similar if the button was clickable. At this time the page is a kind of a marquee landing page, the other Macs don't seem to share the same style product page according to my quick few clicks around.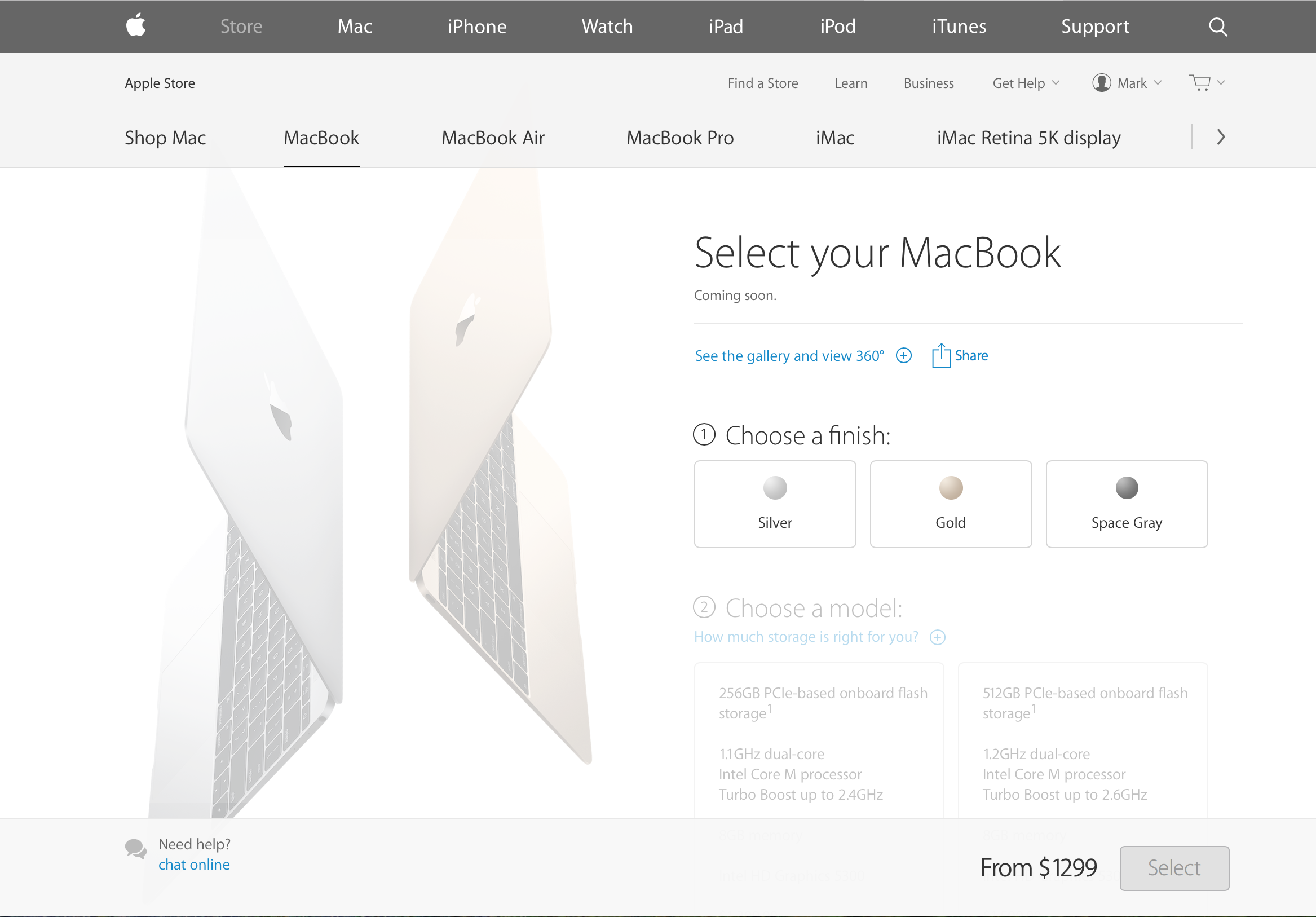 Interesting idea and wouldn't have thought twice about it if I hadn't just read that article this morning. This could be a very good UX pattern to nick. We did a persistent top bar CTA for the last two commerce things I've done but that was at the top of the page and I can't remember whether they made it past my wires. But it is true for me. I do see that CTA down there more than I look back up at the top of the page.